Pharmacy Technician Career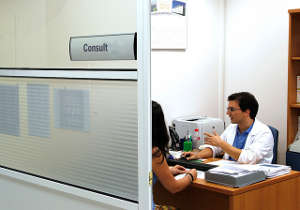 How to become a certified pharmacy technician?
In order to become a nationally certified pharmacy technician, your have to pass the Pharmacy Technician Certification Board (PTCB) exam. To qualify for the PTCB exam (PTCE) you must have either a high school diploma or a GED. You could buy a PTCE review book to prepare for the PTCE on your own. Alternately, you could enroll in a pharmacy technician school for tutoring and instruction from a pharmacist instructor.
Free PTCB practice test
Use this free PTCB practice test to predict whether you will pass the actual PTCB exam or not. This uses the new PTCB exam blueprint in 2015.
Which pharmacy technician book should I buy?
Student book ratings help you choose the book(s) that you'll use to help you prepare for the PTCB exam. Read pharmacy technician book reviews.
Which pharmacy technician school is the best?
Student reviews help you decide which pharmacy technician school to choose. Participate in this pharmacy technician forum to find out which pharmacy technician school works and which doesn't work.
---
Steps to Becoming a Nationally Certified Pharmacy Technician
Decide whether to self-study or take a class, then study.

Are you good at math or do you have a health care background? If the answer is "yes," then buy a book to study for the PTCB exam and study on your own. If you're not in a hurry, just borrow a book from the library. At most libraries, you'll have to join a waiting list in order to check out the PTCB exam prep book. Once you have the right book, it's easy to pass the national pharmacy technician certification board test. We invite you to check out students' book ratings and our pharmacy technician book reviews. If you do not have a healthcare background or need a little help with your pharmacy math, join a live class. Make sure all the classes are taught by a pharmacist. Weekend cram courses are not enough. Semester long courses are too long, probably because students who are in a class that is not taught by a pharmacist are not being taught properly.

Decide if you're ready to take the national pharmacy technician certification board exam, then take the PTCB test.

Before registering for the National Pharmacy Technician Certification Exam, take our practice test. Students who do not get 100 percent of the questions correct will probably fail the PTCB exam. We invite you to take the QuickTestPrep pharmacy technician course to make sure that you'll pass the National Pharmacy Technician Certification Board exam the first and only time that you'll take the PTCB test.

Register with your state's board of pharmacy.

Finally, after we've helped you pass the PTCB exam, you'll need to register as a pharmacy technician in your state with your state board of pharmacy.